Qualifications
(For Ministry Related Trips)
Be invited by an AGWM missionary
Serving 31 days or less
Be a believer in good standing with your local church.
Be in agreement with AGWM policies regarding overseas trips.
Assemblies of God world missionaries are not to accept teams or individuals who do not complete registration through AGWM. AGWM Travel Insurance is required for registration and can be used as a supplemental insurance.
Registration
Thank you for reaching out to us regarding your desire to serve. Due to the current global pandemic, PMC is unauthorized to process short-term trips until further notice. Please refer to our statement below:
"AGWM is committed to safely and prudently responding to the COVID-19 pandemic. As well, AGWM continues to acknowledge the Great Commission as God-given and unconditional. Christ's followers are called to go into all the world and make disciples, even amidst the challenges of COVID-19.
Although international travel restrictions remain in force, our AGWM missionaries in the United States are leaving for the fields of their calling, as their nations open.
AGWM requests that all planned trips by missions teams and other short-term ministry trips be deferred until after the present crisis is resolved and broad global travel restrictions are lifted. The health and well-being of our personnel, as well as our partners, is of the highest importance to us.
These travel restrictions, and any additional protective steps taken, in no way change our focus from fulfilling the Great Commission. AGWM missionaries continue to serve and establish the Church in over 190 nations around the world. As they follow local pandemic guidelines, they continue to serve their communities, and the gospel continues to advance."
The AGWM Executive Committee plans to reconvene in April 2021 to discuss the current decision to defer short-term trips and to make any changes at that time.
Feel free to check in with wideopenmissions.org for any further updates regarding trip registration. If you have any questions or need to speak to a short-term trip application specialist, please email mapsteams@ag.org.
We sincerely look forward to serving with you again.
Thank you,
Select the registration method below that best fits your travel plans:
Teams
(Less than 31 days in duration)
Step 1: Designate a team leader and a team coordinator. The team leader is the person who will lead the team on the field. The team coordinator is the person responsible for the team's paperwork and completing the registration process with AGWM. The team coordinator will proceed to step 2.
Step 2: Submit the Team Leader/Coordinator Application Form to mapsteams@ag.org.
Step 3: Complete your background check. Check your emails for the invitation from Trusted Employees.
Step 4: Receive your username via email from AG Passport Services. You will receive your username after you have completed your background check.
Step 5: Sign in to the online team application site. Click on Create a Trip to start, and then click on your new trip ID number to move forward. *We recommend that you add the site to your favorites/bookmarks for easy access.
Non-Teams-Ministry
For Individuals, Couples, or Families Doing Ministry-Related Activities
(Less than 31 days in duration)
Complete the assessment form at this link:
An application specialist will assist you personally with registration.
Invited Guests
For Invited Guests Doing Non-Ministry Related Activities
Complete the assessment form at this link:
An application specialist will assist you personally with registration.
FAQ's For Team Hosts
Visit our FAQ's section for more information
Contact
Teams Office
Phone: 417-862-2781
Fax: 417-862-1878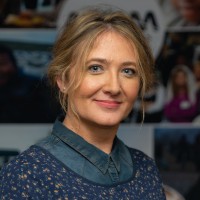 Simone Parks: Ext. 2067, sparks@ag.org
Lead
Marlene Mayes: Ext. 2380, mmayes@ag.org
Africa | Eurasia | Europe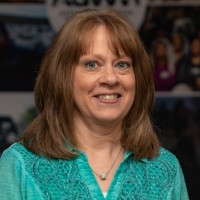 Susan Shahan: Ext. 2031, sshahan@ag.org
Asia Pacific | Latin America Caribbean | Northern Asia



Customer service is available Monday through Friday, 9 a.m. to 4 p.m. CST.
Pipeline
Tim Meacham: pipeline@ag.org
http://wideopenmissions.org/pipeline